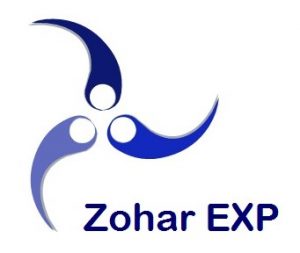 Zohar EXP is an Israeli based organizational development consultancy formed in the year 2004, offering a basket of experiential training programs for organizations and open groups, based on the notion that experience is the best way to learn and change. Today, Zohar EXP employs several dozen professional instructors from a variety of experiential worlds, consultants, counselors and organizational psychologists.
We consult various organizations – from start-ups and small businesses to large public companies and government organizations – with training programs, workshops, lectures, seminars and conferences suitable for employees and managers of all levels. In all of our activities, the experiential thread runs under the guidance of real masters of their field.
Our mission is to promote, develop and empower organizations and people in the with valuable unforgettable experiences.